THE JET EDGE DOCKING STATION
CAPABLE OF POSITIONING UP TO EIGHT INDIVIDUAL CUTTING HEADS ACROSS THE SPREADER BAR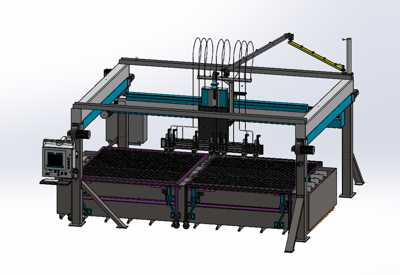 Jet Edge has developed a new feature that allows you to position multiple cutting heads automatically from code at the start of your part program. The Jet Edge docking station is capable of positioning up to eight individual cutting heads across the spreader bar. This feature allows you to quickly change your head spacing so that the operators stay focused on value-added tasks while the machine is positioning the cutting heads for you. Linear encoders keep track of the cutting head positions which eliminates the possibility of operator error that is common with manual positioning systems.
Paired with our removable cart system for loading and unloading the machine, Jet Edge has created a very cost-efficient way to keep your machine cutting. The cart system is ideal for companies that may be running a lot of small parts which makes the unload time quite long. Now, just remove one cart and put a new cart in its place so the machine can keep cutting while you unload.
Watch the docking station in action below:
---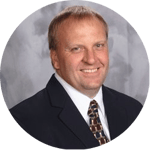 "Since 1984, Jet Edge has been designing and manufacturing ultra-high pressure waterjet technology that doesn't back down. Fill out the form on this page to inqure about our new docking station!"
John Branch, VP of Sales, Jet Edge Waterjets