DOWNLOAD OUR PARTNERS IN AEROSPACE CASE STUDY
FILL OUT THE FORM TO DOWNLOAD THE CASE STUDY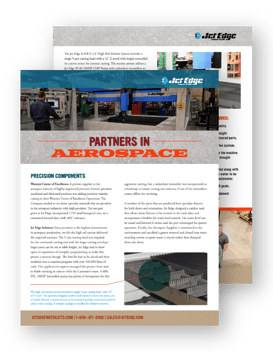 A premier supplier to the aerospace industry of highly-engineered precision formed, precision machined and fabricated products was adding precision waterjet cutting to their Waterjet Center of Excellence Operations. The Company needed to cut dense specialty materials that are prevalent in the aerospace industries with high precision. The test part given to Jet Edge, incorporated 7,734 small hexagonal cuts, on a contoured Inconel sheet with .003" tolerance.
Fill out the form on this page and hit the submit button and the case study will be emailed directly to your inbox.
---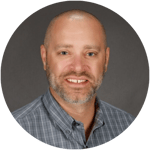 "Download this case study and learn why this premier Aerospace supplier trusted Jet Edge to build a custom waterjet solution for their business."
Todd Eccless, VP of Sales, Jet Edge Waterjets