DOWNLOAD JAQUET MIDWEST CASE STUDY
LEARN WHY JACQUET USES OUR 5-AXIS WATERJET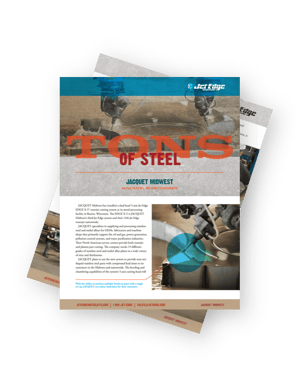 When JACQUET decided to add a 5-axis system, they pumped up their reputation of knowing what works, when it works.
JACQUET specializes in supplying and processing stainless steel and nickel alloys for OEMS, fabricator and machine shops. JACQUET Midwest has installed a dual head 5-axis Jet Edge EDGE X-5 waterjet cutting system at its metal processing facility in Racine, Wisconsin. The EDGE X-5 is JACQUET Midwest's third jet Edge system and their 13th Jet Edge waterjet nationwide.
Download this case study to learn why JACQUET Midwest continues to trust Jet Edge's Waterjet cutting systems to power their business.
Fill out the form on this page and hit the submit button and the case study will be emailed directly to your inbox.
---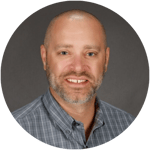 "Download this case study and learn how our waterjet cutter motion systems and waterjet pumps help JACQUET Midwest reduce lead times and meet their customers demands."
Todd Eccless, VP of Sales, Jet Edge Waterjets