DOWNLOAD OUR CUSTOM CONFIGURED CLEANING CELL CASE STUDY
FILL OUT THE FORM TO DOWNLOAD THE CASE STUDY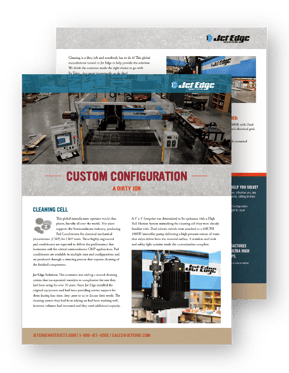 THIS GLOBAL MANUFACTURER OPERATES WORLD-CLASS PLANTS, LITERALLY ALL OVER THE WORLD. IN ASIA, SPECIALTY DIAMOND PAD CONDITIONERS ARE MANUFACTURED FOR USE IN THE SEMICONDUCTOR INDUSTRY. BUSINESS IS GOOD, THEY NEED MORE CAPACITY!
This plant supports the Semiconductor industry, producing Pad Conditioners for chemical mechanical planarization (CMP) for CMP tools. These highly engineered pad conditioners are expected to deliver the performance that businesses seek for critical semiconductor CMP applications. Pad conditioners are available in multiple sizes and configurations and are produced through a sintering process that requires cleaning of the finished components.
Fill out the form on this page and hit the submit button and the case study will be emailed directly to your inbox.
---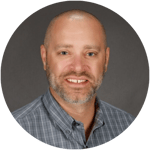 "Download this case study and learn how Jet Edge helped this global manufacturer increase capacity!"
Todd Eccless, VP of Sales, Jet Edge Waterjets