DOWNLOAD OUR CONTRACT WATER JET CUTTING CASE STUDY
FILL OUT THE FORM TO DOWNLOAD THE CASE STUDY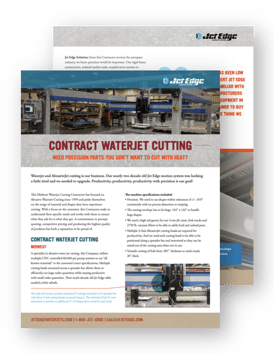 This Midwest Waterjet Cutting Contractor has focused on Abrasive Waterjet Cutting since 1999. After over two decades, their JetEdge water jet table needed a little refresh.
Since this Contractor services the aerospace industry, we knew precision would be important. We also knew that productivity was an absolute necessity, as was ability to fit large and varied objects into the cutting area.
The Solution? The JetEdge High Rail Motion System with multiple 3-Axis AbrasiveJet cutting heads. Download the case study now to learn about the solutions we enabled this Midwest Waterjet Cutting Contractor with and why they choose to continue working with JetEdge after over 20 years.
Fill out the form on this page and hit the submit button and the case study will be emailed directly to your inbox.
---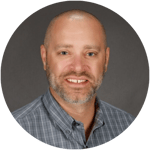 "Download this case study and learn why this Midwest Waterjet Contractor has trusted Waterjet for two decades."
Todd Eccless, VP of Sales, Jet Edge Waterjets